Top Tips for Choosing your Wedding Photographer
We caught up with one of our favourite photographers Gemma Gilfillan who gives us some top tips on choosing a wedding photographer.
Choosing a photographer can be one of the most agonising decisions to make when planning a wedding. Not surprising as it's one of the most important. You are trusting someone, who is new in your life, to be your eyes on your wedding day. To capture all the moments that mean the most to you.
Now I know that I can be biased when it comes to the importance of photographs, with me being a photographer and all, but seriously, don't take this decision lightly.
Photography is so important to me, especially in my own life. Every single emotion can be conjured up in a photograph often many different emotions all at once. The feeling of nostalgia, of looking back knowing what we know now, is something really special. There's the joy it brings when your memories have dimmed, to be able to feel those times again, there's something magical about being able to show your memories to someone new. Someone who might not even have born and show them how you lived and loved.
When it comes to wedding photography, it's not the epic portraits that stand the test of time, even though they are awed over in the moment. The photos that mean the most to people are the ones where they are hugging their granny who's now gone, sharing a happy tear with their Dad, having a laugh with an old friend who now lives on the other side of the world. The times of real emotion and the little everyday moments of connection. That's what's so important to me.
Apart from your marriage, everything on your wedding day is fleeting apart from how you document your day. In time, how you remember your wedding day will be based on what your photographs have captured.
So here are a few things to consider when choosing the right photographer for you.
Know your Style
Trends come and go but your loved ones will be looking at your wedding photographs long after your lifetime. Looking beyond the trends will lead you to timeless imagery which will speak to the hearts of generations to come. Save a collection of images that have caught your eye and ask yourself why you like them, what is specifically that speaks to you about these images. This will really help when narrowing down your photographer choice.
Do your research
There is a wealth of fabulous talent when it comes to photographers in Ireland. No doubt your timeline is full of imagery from photographers you've been following or from your own friends' weddings. Expect to pay anywhere between €1500 and €4000 for someone who is well established. If there's a photographer that's caught your eye, do your research. Most photographers will have a portfolio or website available online, where you will find testimonials and a track record of wedding work that spans a variety of venues (maybe even your chosen venue) and seasons of the year. You may also find a FAQ page which can answer a lot of your queries straight away for you. If you like what you see, reach out and check their availability.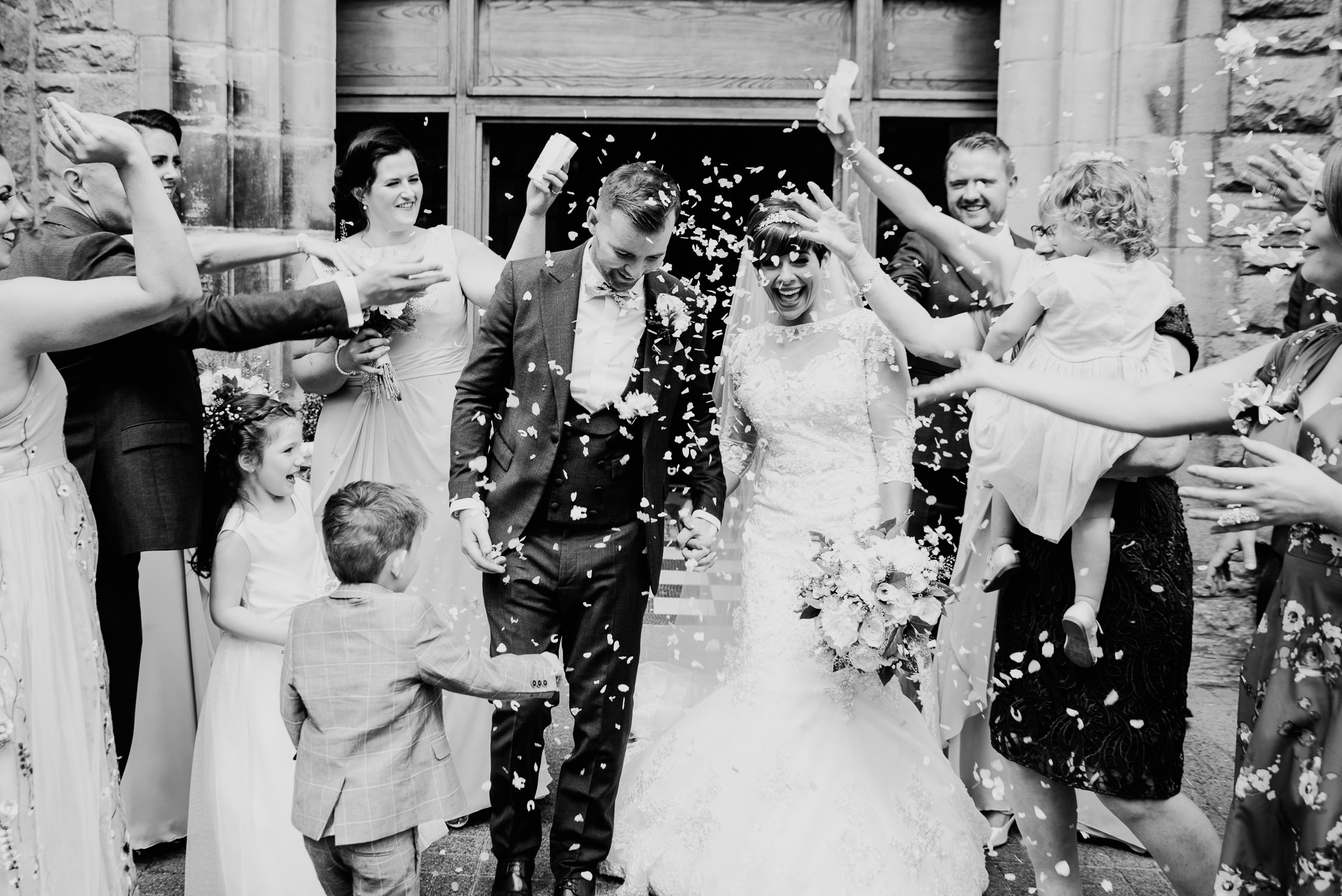 Look Beyond the Blog Highlights
Ask to see a full gallery. Usually when blogging a wedding or sharing images online, photographers can only choose a small batch of images, any photographer worth their salt will have no problems sending over a full gallery so that you have an idea how the full day is captured. This is will give you an overall feel of what that photographer notices, the kind of moments they like to capture and how. Ask yourself does this match your visual expectations? It's also a good idea to ask for a gallery from a similar time of year to when you are planning you have your wedding. Light is the key factor in photography, and it changes so much during the year. You'll also notice that some photographers prefer to use exclusively ambient or natural light and other photographers like to use flash.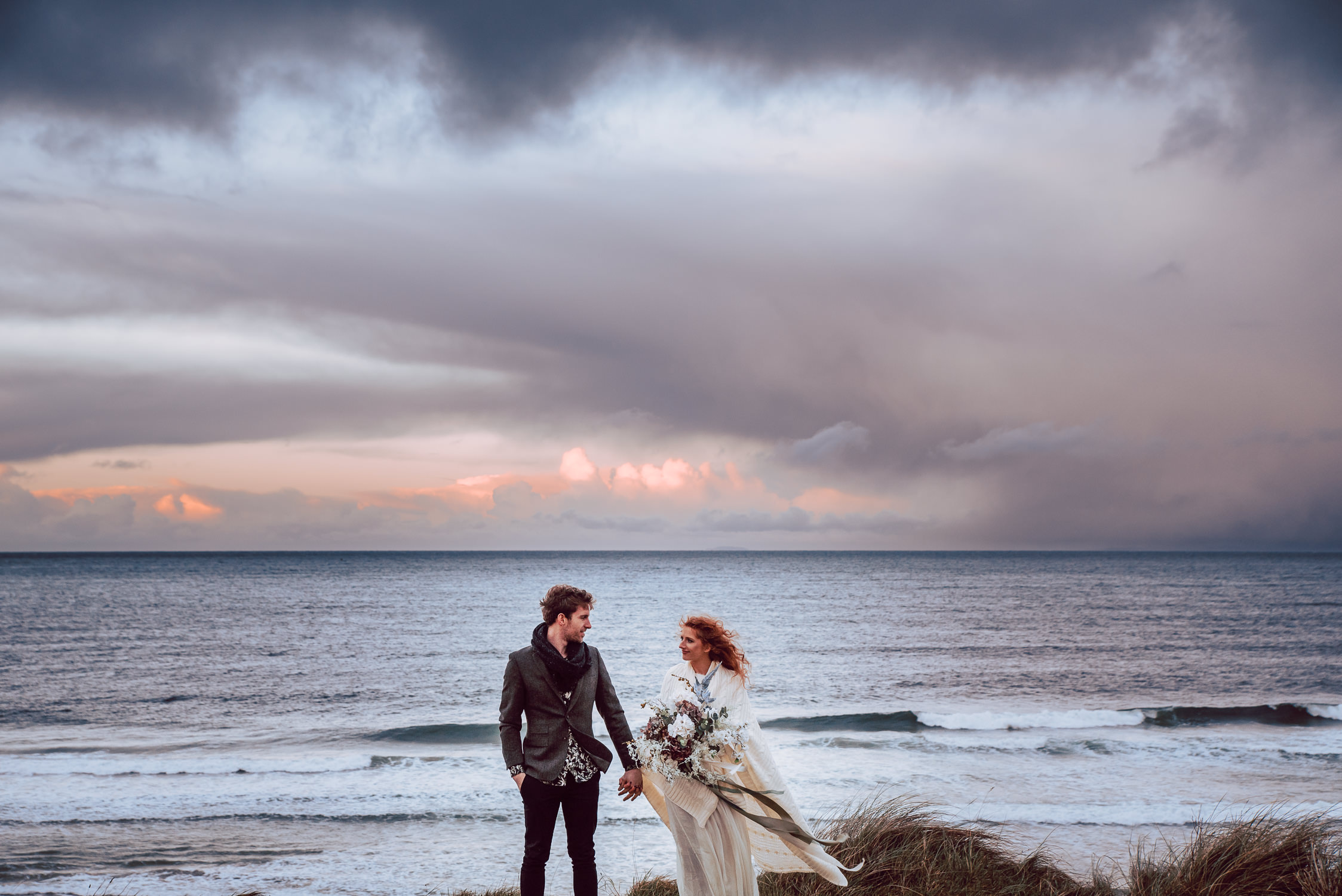 Meet your photographer
Remember, your photographer will be spending lots of time with you both on the big day. So you need to be on the same page. You will also get an opportunity to view their sample albums. See their work in print when you catch up for a coffee.
You put a lot of trust and faith in your wedding photographer. So you want to be sure you are choosing the right person; not just for their skill and creativity but also their banter. Which means the craic will be 90, which, of course, is an important consideration when planning any wedding!
Seriously though, it all boils down to having a genuine connection with your photographer, you'll feel more at ease and be yourself which in turn will help them to capture your true emotions of the day. These emotions are what you want to relive when you look back at your photographs years from now.
Go with your gut
It's usually the right choice when you listen to your gut. If it feels right once you've met your photographer. You liked how they've interacted with you and answered your questions. If they are passionate and excited about their work and your wedding plans. They have informed you of how they work – their approach before, during and after your wedding. They have offered useful advice on making the most of your wedding day timeline. Finally if they are an honest, friendly and down to earth person who you'd like to spend time with on your wedding day  – then go for it!
If you would like to check out more of Gemmas work do have a click on her websiteor Facebook