Arbutus Catering talks weddings at Dunmore Gardens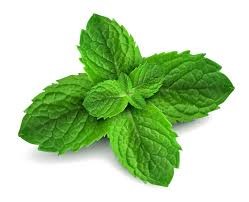 Q: *Why do you enjoy working with Dunmore Gardens?*
A: Dunmore Gardens is a truly unique venue – so rich in history.  The house and walled gardens create a romantic backdrop to any wedding. On top of this,
the family who own, maintain & dedicate so much to Dunmore Gardens are exceptional – a real dream to work with!
Q: *Do you use the produce from the garden at Dunmore?*
A: It's always a joy to be able to use local produce within my own menus and Dunmore provides this in abundance. Dunmore Gardens have so many wonderful
flavours & I have been able to create many exciting hand-crafted dishes using the herbs, a delicious apple crumble with their apples & a mouth-watering rhubarb & ginger creme brule using their rhubarb.
 Q: *Are there any canapes you would recommend for a wedding at Dunmore?*
A: Canapes play an important role during any wedding & we have designed an array of show-stopping treat to keep every guest happy. I have found that
time & time again both our 'Irish fry on a stick' and Donegal smoked salmon  & cream cheese blinis stand out for our guests – they always go down a
treat!
Q: *What about cocktails – what is your favourite garden/wedding cocktail?*
A: There are so many new cocktails constantly being created, but as a garden wedding cocktail I find it hard to trump mojitos – a trusted classic! And
it's a bonus to be able to use the mint from the gardens at Dunmore to create this refreshing cocktail.
Q: *The main course. Your suggested menus include so many sumptuous main course but what is your personal favourite?*
A:  For me, it has to be the slow-cooked Irish Daube of beef. It is the finest sourced Irish beef marinated in garlic & Dunmore herbs served with a red
wine jus created & mastered by chef Paddy in our restaurant in Derry.
Q:  *And finally to drink the couples health there are so many champagnes and  sparkling wines – is there one you would recommend?*
No wedding would be complete without champagne, but sometimes breaking tradition, or adding to it, is a recipe for success. Our current favourite
is an on-trend prosecco cocktail, Violet Bellini. This is a lovely refreshing drink perfect for a summer wedding & you can add some creativity to its presentation. It certainly makes a great start to any celebration.